CSC Bearing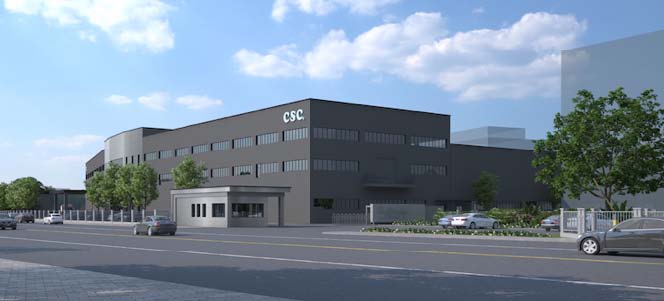 Mondal is proud to announce the collaboration with CSC, company of excellence in the production of high precision and super precision bearings
For more than six decades, CSC Bearing has been a manufacturer of rolling bearings, deep groove ball bearings and high precision bearings with more than 1000 employees worldwide.
CSC operates offices in Europe & Asia: On an area of over 130,000 sqm, CSC manufactures rolling bearings for the world market in its own Asian factory. The CSC office in Germany is responsible for R&D and quality guidelines, logistics and customer support all over Europe.
In order to be prepared for the future and to provide customers with the best possible service, CSC has invested massively in Germany in recent months: A spacious warehouse enhancing logistics capabilities, offices and an enlarged Research & Development Center with its own measuring laboratory have been built there.
Design – made in Germany
In recent years, CSC has transferred the design and construction – especially of spindle bearings - to Germany. German engineers with decades of experience in bearing-design develop products for the world market. CSC products follow the DIN ISO guidelines in order to achieve fast testing and approval processes at the customer's site.
Flexibility and Innovation
Fast delivery times, low minimum quantities, and customized bearing designs are always possible at CSC. These include special seals, customer-specific materials, a variety of different greases as well as more complex adjustments such as individual ring shapes or special contact angles for angular contact ball bearings. Continuous development and optimizations are firmly established processes at CSC. Our target are bearings with low noise level, reduced friction and maximum efficiency to contribute to more energy-saving applications, for example.
Quality makes the difference
Besides the design feature "made in Germany", good equipment is also very important. CSC buys production equipment from leading manufacturers such as G&N, Thielenhaus, Hembruck or AICHELIN, to name just a few. High performance equipment is essential for CSC to produce continuously high quality and meet international standards.
In order to ensure a comprehensive quality control, the measuring equipment was "mirrored": Identical high-precision measuring instruments are used in production in Asia as well as in the CSC Center in Germany.
The success of the investment in quality is evident from the comprehensive certifications. In addition to DIN ISO 9001, DIN ISO 14001, CSC is also certified to IATF 16949, AS9100D and AS9104/1:2012.